Estate Agents in Mapperley
About Mapperley
Mapperley is a residential and commercial area in the City of Nottingham, in Nottinghamshire, England. It is to the north-east of the city centre and is a ward of the city council.
Local Amenities in Mapperley
Mapperley provides a range of amenities including a bustling shopping district with a mix of independent and chain stores, restaurants, and pubs. The area also has several schools and is close to Nottingham city centre. For recreation, there's the Mapperley Sports Village and the beautiful Woodthorpe Grange Park.
Estate Agents Mapperley
Call 0115 924 3304 for your free property valuation.
Property is selling extremely quickly in Nottingham with Walton & Allen Estate Agents. Why not talk to our Estate Agents Mapperley to see how we can sell your house, for the most amount of money and in the quickest time possible?
Did you know? Walton & Allen are ranked in the top 10% of all UK agents by the Best Estate Agent Guide 2021 and 2022. We also offer independent mortgage advice in Mapperley to compare the whole of the market.
Call our local estate agent Nottingham branch today on 0115 924 3304 or alternatively use the forms below. If you are looking to sell your property then why choose anyone else?!
Mapperley Property
Any properties suitable for first time buyers are very popular and often sell within several days or weeks of being on the market.
For example, we recently sold a Mapperley property on Woodborough Road. This sold in just over 1 week with an offer which was well over the guide price of £120,000.
The most popular house type put up for sale within the last year were detached houses which sold for an average price of £290,793. House prices are also up 7% on the previous year and up 19% since 2014.
Woodborough Road is ideal for many people as it is the main road which connects Mapperley and Arnold to the city centre. In addition, it is well connected to bus routes and very close to Alexandra Park.
Mapperley is also an extremely sought after area when buying property. It has a wide variety of shops, bars and restaurants and house prices tend to be slightly higher than Arnold. According to Zoopla, the current average house price is £198,014 at the present time, which is higher than nearby Sherwood. It is also the highest area in Nottingham, at 120 metres above sea level!
As a first time buyer looking for a property, you want to ensure you also have the best mortgage deal available. We advise anyone looking for their first mortgage to see a qualified, independent mortgage advisor to compare the whole of market and find you the best deal. You can receive free initial advice with Walton & Allen by filling in the form below or by calling 0115 9243304.
Mapperley is located here in Nottingham:
https://www.google.com/maps/embed?pb=!1m18!1m12!1m3!1d9608.858157624722!2d-1.1432577512019624!3d52.98054292846291!2m3!1f0!2f0!3f0!3m2!1i1024!2i768!4f13.1!3m3!1m2!1s0x4879c112885fcf4b%3A0xcee3eb19849ab038!2sMapperley%2C+Nottingham+NG3+5GE!5e0!3m2!1sen!2suk!4v1543241321533
Request Mapperley Property Valuation
So, if you would like to find out how we can sell your property, book a free, no obligation house valuation with our estate agents, Mapperley, today. Use the form below or alternatively phone 0115 9243304.
Request Mapperley Mortgage Advice
We offer mortgage advice to new and existing customers, whatever your buying or mortgage situation. Compare the whole of the market to find one of the best deals for you. It's worth having a chat free of charge before going directly to your bank. It just gives you that piece of mind.
Schools
The Nottingham High Schools are situated in Mapperley, each on Waverley Mount and Arboretum Street. Hollygirt is also a very popular school which is close to the city centre. Mapperley Plains Primary School is also close to the shopping area, located on Central Ave, off of Plains Road.
Transport
Public transport runs across the two large main roads in Mapperley – Mansfield Road and Woodborough Road. Nottingham City Transport run a number of services including the 25 to Arnold, 45 to Gedling and 47 to nearby villages such as Lambley, Epperstone and Calverton.
Nearby Property
We market some fabulous houses in and around the area, both at the higher and lower end of the property market. For example, this property in Mapperley Park sold quickly at £600,000.
We also currently have a property for sale on Hallam Road in Mapperley. This is a semi-detached house with 3 bedrooms, on a corner plot. This means the house has generous front and back gardens and also has room for a garage, driveway and shed. The property is currently being marketed for a guide price of £200,000-£220,000. It has had strong interest and a sale is soon to be tied up.
Our Estate Agents Mapperley Reviews
We take pride in providing an excellent service to all our clients, whether based in Mapperley or in any area of Nottinghamshire. Below are some testimonials from happy clients who have sold property with us in the area.
5 Stars from I. Wolstenholme
Walton and Allen have been excellent from start to finish. From the advertising, managing viewings, mortgage advice and completion of our sale they have excelled in all areas. We would personally like to thank Harli, Manisha and Richard for all their hard work which has taken much of the pressure from ourselves. Highly recommended.
5 Stars from Ken & Lou L
I went with Walton and Allen due to a competitive price and the modern feel to the company and team, which was evident in initial meetings with Nick. Moreover, the updates on viewings came through by text and email immediately. They provided feedback on viewings where possible and an offer was made quite soon after the initial viewings.
5 Stars from R Matthews
Selling our house was made easy and painless (as much as these things can be!). Joe and Tom were very good at keeping us up-to-date (especially valuable as we weren't living locally any more) and Manisha was also very helpful in chasing progress once we accepted an offer. Walton and Allen did a great job at a very competitive rate and I would recommend them highly.
Walton & Allen: Your trusted, local, family run estate agents, Mapperley. Call our Nottingham branch office now on 0115 924 3304. We are always happy to help when it comes to selling your property!
Maintaining Harmony: Landlord Requirements and Responsibilities in Nottingham's Rental Market
View market insight
The Future is Here: Up-and-Coming Areas in Nottingham's Property Market
View market insight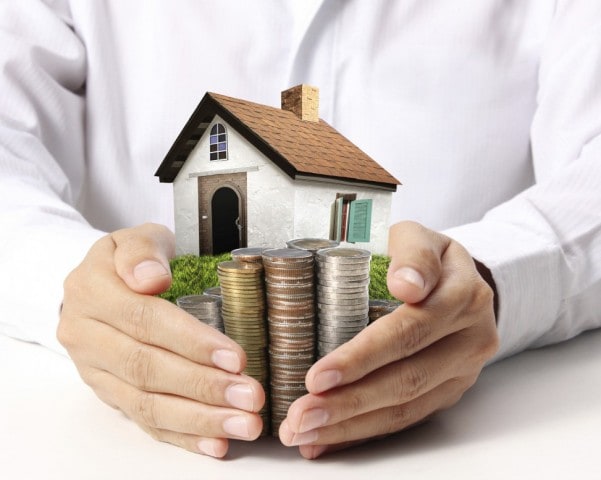 Mastering the Landlord Game: Essential Advice for Nottingham's Property Owners
View market insight