Renting with Walton & Allen Lettings Agents Nottingham
Walton & Allen understand that moving house is one of the most stressful things a person can do. That's why we aim to make sure that everything goes as smoothly as possible right from day one. From finding the perfect home to moving in we'll be there every step of the way.
This guide should help you when planning on moving into a property as a tenant. Please note that all move ins are subject to contract.
Before You Move
We'll help you find your perfect home. You can browse our website and select from our listed properties, or give us a call and we'll use our knowledge of the local market to help find the perfect house for you.
Once you've found your perfect home, simply fill out your Credit Builder referencing form and send it through to Walton&Allen.
Deposits are safeguarded by the Deposit Protection Service (Download our Tenant Fee Structure).
First time tenants not in full time employment and students will be required to provide a guarantor (guarantor reference form) or submit the first six months rent in advance.
Our tenancy agreement is straightforward with no legal jargon, so you know exactly what you're signing up for.
You must read our Move In Guide for Tenants. This explains the move in process and all payable fees. Please note that holding deposits are non refundable.
Right to Rent Scheme
The new rules mean that agents need to carry out checks on all new adult tenants to make sure they have the right to rent property in this country.
Right to Rent, which also applies to people who are subletting their property or taking in lodgers, was introduced in the Immigration Act 2014. Landlords who fail to carry out checks risk a potential penalty of up to ?3,000 per tenant.
If you are an adult who intends to occupy one of our rental properties then each must complete the Right to Rent Form and give it to us when you come to our branch in person with the key identification documents listed on the form.
We are obliged to certify that the documents you show us are legitimate and the photographs depict you in person.
When You Move
We take care of all paperwork.
We transfer the utilities, so you don't end up paying somebody else's bill.
We help you set up the standing order so you can be confident that you won't miss a rental payment.
Applying for a rental property
So you've found a property that you love and naturally you want to know how to get your hands on the keys.
The first thing you need to do is give Walton&Allen a call to register your interest. Our properties move fast so you don't want to get your heart set on a new home only to find out it's been let out that very morning. Give us a call and our friendly estate agency team will be only too happy to arrange a viewing.
Once you've had a look around the property and made up your mind you will need to pay part of the deposit (starting from £275) in order to secure the property while your application is being processed. In order to apply for the property you will need to fill out a tenancy application form and, if you're a student or a first time tenant you'll also need to provide a guarantor and so you'll need to provide us with a completed guarantor application form. If you can't get a guarantor then we would require six months rent in advance.
If your application is successful then you will be required to provide a deposit which is secured with the Deposit Protection Service and repayable when you move out of the property if everything is in order.
Finally we will draw up a tenancy agreement between you and your landlord. Once we've got the full deposit and a signed tenancy agreement we can then arrange a moving in day.
If you have any questions about applying for one of Walton & Allen's properties to rent please feel free to give us a call and one of our lettings agents will be happy to help.
Tenant Utilities
To help with the move-in process we have teamed up with Tenant Shop to streamline the registration process for your new property by notifying the local council, water supplier and your incumbent energy provider of your move.
We will use software supplied by Tenant Shop to notify all the necessary organisations that you have arrived and provide your contact information, moving in date and meter readings where applicable.
The reverse will happen when you move out.
You will also have the opportunity to take advantage of any broadband and TV offers available. You will be asked to opt-in to this service when you sign your tenancy agreement.
Living in Your Home
Our in house maintenance team is available 24/7.
An emergency out of hours callout is available for extra peace of mind.
Walton&Allen will be on hand to take your call if anything in your home isn't as it should be.
Moving out of your home
If you decide to leave your rental property you simply need to notify us in writing no less than one month before you intend to leave.
When you move out we   will inspect the property against the inventory to ensure the property is in the same condition as when you moved in. Providing the property is in a satisfactory condition your deposit will be returned within 10 days.
Lettings Tenant Fees
View our letting agents tenant fees.
You can also download the Government 'How to Rent' Guide for advice on renting a property.
Worried you cannot get a mortgage? We may be able to find you a mortgage deal which suits your financial circumstances. Why not book a 30 minute appointment? Visit our mortgages page to find out more.
Essential Tenant Steps
Congratulations, you'll soon be moving into your new home.
To get in as soon as possible please follow the following steps
Step 1 – Download our App
Our app features essential tools and access. Download here.
Step 2 – Register for Property File
Through the PropertyFile app you will be able to see how your application process is getting on and keep it throughout your tenancy with us. You can find all your tenancy details in one place and report maintenance issues and track their progress. You can also view your payment history, making sure that you are on top of your finances with us. Once you apply to register you will be receive an email shortly with details on how to complete the registration.
Step 3 – Referencing
You will receive a link, by email, from Credit Builder where you will fill in your details for referencing purposes and return it to them. The quicker you do this then the quicker the process will take.
Step 3 – You have passed referencing
Your nearly there! Both ourselves and your Landlord want you to pay your rent on time and in full, of course we do and we're sure you do too. Through Credit Builder your rental payments can be linked to your Experian credit score like mortgage payments are for homeowners. We would hope that you join this opportunity to build your credit score by signing up with Credit Builder through the Walton & Allen app. Further links on this app allow you to register with Experian for 'free forever credit rating', which is updated every 30 days.
Step 4 – Consider Insurance
Our partner's Tenant's Contents Insurance is designed to offer you complete peace of mind. Cover is provided for accidental damage to the landlords property, up to £2,500.
This is an important benefit, and helps protect your deposit. This policy provides cover for your household contents and personal possessions including:
• Accidental Cover to Home Entertainment Equipment
• New-for-old replacements
• Cover for your contents away from home
• Cost of alternative accommodation if you home is uninhabitable
• New locks if your keys are stolen
• Accidental damage to the landlords property
• Tenant's liability Insurance
• Loss or theft of money and credit cards
Step 5 – Move in Day
On or before this day you will need to pay your deposit and the first months' rent. You will also need to bring in your ID to prove that you have a 'right to rent' in this country.
Step 6 – Enhance your Experian Credit Score
By signing up you will enhance your Experian credit score with every rental payment that you pay on time and in full. You can also sign up to your free forever Experian Credit Score and check it 24/7.
Maintaining Harmony: Landlord Requirements and Responsibilities in Nottingham's Rental Market
View market insight
The Future is Here: Up-and-Coming Areas in Nottingham's Property Market
View market insight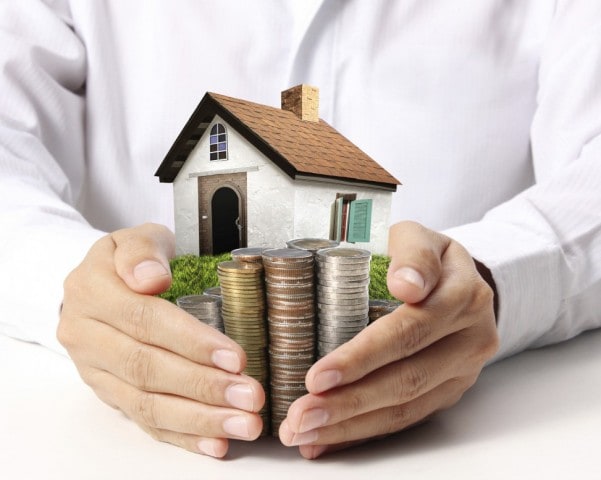 Mastering the Landlord Game: Essential Advice for Nottingham's Property Owners
View market insight