Free House Valuations
Get a free, no obligation house valuation from the Nottingham property experts at Walton & Allen
Looking for a free house valuation in Nottingham? At Walton & Allen estate agents we have decades of experience working in the Nottingham property market. So, whether you are looking to sell or rent to tenants, we will provide you with an accurate and up to date price for your property.
Established in 2000, we are family run, independent estate agents in Nottingham. 
As standard, our marketing packages include:
No upfront listing fees
No hidden charges
No sale, no fee
Enhanced external pictures
Free 3D floor plan
Listings on Rightmove, Zoopla, Prime Location, On the Market and our own website
Emails and phone calls to our database of registered buyers
You can also see what we do to sell your property in comparison to other estate agents.
Book your property valuation
Please use the form below to find out how much your property is worth.
Alternatively, you can call us today on 0115 9243304.
---
Walton & Allen are in the top 10% of estate agencies in the country

Awarded by the Best Estate Agent Guide 2021 and 2022, supported by Rightmove.
We often get asked the question: How much is my house worth?
Get a free, no obligation valuation of your house from our Estate Agent branches in Nottingham.
Our free online valuation tool will give you an immediate assessment of the current estimated value of your property. You just need to provide some basic details and we give you an expert view of what your home could be worth today. If you choose to sell with us we offer a no sale – no fee service.
Did you know? Walton & Allen have been rated one of the top 3 Nottingham estate agents by ThreeBestRated.
Walton & Allen are regulated by the Property Redress Scheme so you will always have piece of mind when selling through our estate agents.
Considering letting your property to tenants instead? Contact our lettings agency team to get an up to date rental value.
What Our Vendors Say
"Walton & Allen just sold one of my houses in Top Valley after a failed sale with another agent. Sold in the first day it was on with them. Richard said they had buyers waiting and he was true to his word."
– M. Roberts
"I contacted Walton & Allen to sell my flat. They contacted a buyer they had an existing relationship with and it sold within 2 days at 98% of the asking price. They kept good communication during the whole process.
I would use them again."
– S. Cassells
"I went with Walton and Allen due to a competitive price and the modern feel to the company and team, which was evident in initial meetings. The updates on viewings came through immediately. They provided feedback on viewings where possible and an offer was made quite soon after the initial viewings."
– Ken L.
Frequently Asked Questions
As one of the top local estate agents, we get asked a number of questions about house valuations and the market value of a house. For this reason, we have put together a handy list of FAQs to answer your questions.
Do I need a house valuation if I'm not planning to sell my property?
It's not necessary to have a house valuation. But it can give you a good deal of insight into the value of your property. For example, having a valuation of your property could provide you with information on where home improvements could be made to increase the market value of your home, so that when the time comes to sell your property in the future, you stand a good chance of having a valuation you're happy with.
Why is a house valuation important?
Knowing the value of your home is important so that you don't undervalue or overvalue your property when placing it on the market. Overvaluing your property may make it more difficult to sell as buyers will want to know why it's more expensive than competing properties. On the other hand, if it is undervalued then the chances of selling your property quickly will increase, but you will be getting less for your home than you otherwise could have had.
How long does a house valuation take?
We all live busy lives, that's why at Walton & Allen we aim to perform house valuations in as short a time as possible, whilst still performing a thorough, accurate valuation of your property. You should expect a house valuation to take around 30 minutes to an hour.
Does someone need to come out to value my house or can it be done online?
Technology is rapidly changing the property sector. As a result of Walton & Allen's continued investment into the digital world, we're pleased to announce that you can get an instant online house valuation. Just head over to our online property valuation tool, enter a few details, and our system will provide you with an estimated valuation of your property based on recent sales trend data.
How much does it cost to get a house valuation?
Nothing! We don't charge for house valuations. We don't even charge a fee until your property is sold. There is zero risk to selling your home through Walton & Allen.
You've got nothing to lose, so book your house valuation today.
What factors do you consider as estate agents when valuing a property?
When providing free house valuations our valuers consider a number of factors. For example:
– Any unique features
– Size of the property including bedrooms, bathrooms etc.
– Age of the property
– The surrounding area
Booking a House Valuation
Our team can assist you by providing up-to-date local market knowledge, and help you get the best possible price for your home (either to sell, or let).
If you're interested in having your property valued by Walton & Allen give us a call. No sale – No fee!
Maintaining Harmony: Landlord Requirements and Responsibilities in Nottingham's Rental Market
View market insight
The Future is Here: Up-and-Coming Areas in Nottingham's Property Market
View market insight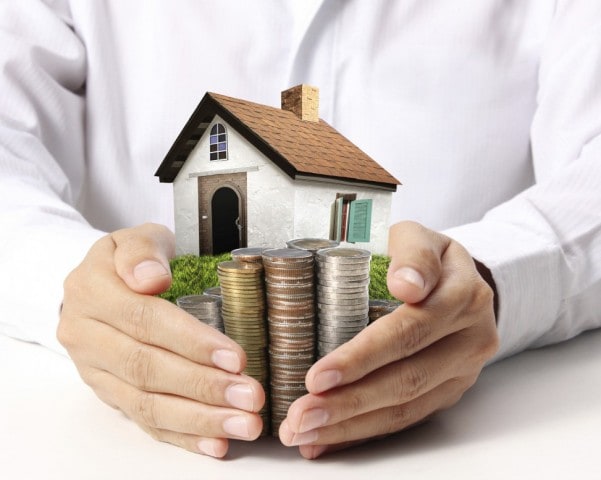 Mastering the Landlord Game: Essential Advice for Nottingham's Property Owners
View market insight