Nottingham Selective Licensing: What you need to know
Posted on August 1, 2021 by Walton & Allen
As of 1st December 2023, a renewed Selective Licensing Scheme is in play in Nottingham. The standard licensing fee is set at £887 per property, which sees a dip to £665 for accredited landlords. This scheme is the city's renewed commitment to uplifting the standards of rented dwellings.
Since its inception in 2018, Nottingham Selective Licensing has been a key element of the rental sector, steered by both Nottingham City Council and Gedling Borough Council. The licensing tenure stretches over five years, with a split fee structure; an initial payment on application submission followed by a balancing payment once the draft licence is granted.
Walton & Allen is at your service, offering a streamlined landlord service to sail you through the licensing process. Our seasoned team is geared up to ensure a smooth sail towards compliance with the new scheme's regulations, making your landlord journey in Nottingham a breezy affair.
If you're looking for help or advice with the Nottingham Selective Licensing Scheme, call our team on 0115 924 3304 or email NSL@waltonandallen.co.uk.
Last updated: 20th October 2023
---
Your Nottingham Selective Licensing Questions Answered
1. What does the Nottingham Selective Licensing Scheme entail? The scheme is a regulatory measure aimed at ensuring basic living standards in rented properties. It involves a licensing process with certain conditions that landlords must adhere to.
2. How long does the licence last? A licence under this scheme lasts for a duration of five years.
3. What is the cost of licensing? The standard fee is £887 per property, which is reduced to £665 for accredited landlords.
4. How can I achieve accreditation? Accreditation can be achieved by adhering to a set of regulations known as the 'Nottingham Standard,' which covers more than just the basic legal requirements.
An in-depth guide to Selective Licensing in Nottingham
Nottingham City Council introduced Selective Licensing in August 2018 which covers 90% of homes in the private rental sector within the city boundary. From December 2023, the Council are introducing its second Selective Licensing Scheme.
We have put together a comprehensive guide on Nottingham's Selective Licensing scheme, as well as information on Additional Licensing and other schemes in the local areas.
Click each heading below to go to the relevant page to find information surrounding your specific questions. Any questions? Email nsl@waltonandallen.co.uk or call 0115 924 3304. Alternatively, scroll through this page for a general overview of the scheme and the key need-to-knows.

All information included in this hub is copyrighted to W&A. Information is correct at the time of writing but subject to change in line with Nottingham City Council updates.
---
Click to download our Nottingham Selective Licensing information pack here
---
Table of Contents
For additional information, see our helpful links below:

What is the Nottingham Selective Licence?
The Nottingham Selective Licence is a legal requirement for landlords, and each rental property you own will need one. You must now have a licence to rent your property within designated Nottingham City Council areas. If you are letting out a property without a selective licence then you may be liable for a fine of up to £30,000.
The scheme was originally introduced on 1st August 2018 for most landlords. Extensions were granted to those with 40+ properties, or to letting agents with a portfolio of over 120 properties, which would submit applications on behalf of their landlord clients. The scheme is being extended in December 2023.
The Nottingham Selective Licence scheme aims to 'raise the standards in the privately rented sector, and to ensure that all tenants living in them are able to enjoy a safe, comfortable and well managed home'.
If you have recently purchased a property within the licensing area then you must apply for a licence before you move tenants in.
How to check if you need a Selective Licence
If you rent out a property which is within the Nottingham City Council boundary you will likely need a selective licence.
You can check if your property is covered using the Selective Licence Area Map.
What happens if I do need a Selective Licence?
If you find that your property is within the selective licensing scheme boundary then you will immediately have to apply for a licence. It is a criminal offence not to have a licence whilst renting your property to tenants.
You may also be liable for a rent repayment order. This means that the tenants can claim back their monthly rent for up to 12 months.
How do I apply for a Selective Licence?
You can apply for a Selective Licence by going to the Nottingham City Council website.
We understand that the selective licence application process can be difficult. That's why we're on hand to aid you in the application process. Call our Selective Licensing team on 0115 924 3304 to find out how we can help you with your selective licensing application.
Is my property in the Selective Licensing area?
By entering your property's postcode in the Selective Licence Area Map, you can find out whether you are required to hold a Selective Licence.
The main areas designated for Nottingham Selective Licensing are as follows:
Arboretum
Bulwell Forest
Basford
Berridge
Bridge
Clifton North
Clifton South
Dales
Dunkirk and Lenton
Leen Valley
Radford and Park
St Ann's
Wollaton East
Lenton Abbey
Gedling Borough Council have also started a separate Licensing scheme for the Netherfield area.
How much does a Selective Licence cost?
Nottingham City Council is charging a Nottingham Selective Licensing fee of £887 per property. This is reduced to £665 if a Landlord is accredited by DASH, Unipol, or ANUK. At the time of writing, the cost of the licence is tax deductible.
The licence is paid for in two parts. The first payment is £263 (£219 for accredited Landlords) and is paid when you submit your application via the Council website. The second amount payable is £624 (£446 for accredited Landlords) and is payable once the full licence has been granted.
You will of course have to factor in other costs which will help you achieve 'approval' for a licence. This includes the cost for:
Public liability insurance
A DBS check (now voluntary)
An electrical safety certificate (optional but advisable)
A valid gas safety certificate
An EPC (Energy Performance Certificate) -Above an 'F' rating
A PAT test for portable appliances in the property
Relevant Landlord training (if your property is not managed by Walton & Allen)
Can you get a Selective Licence discount?
There is no discount for having multiple properties. The full licence fee must be paid for every property you own in the affected areas.
You can get a discounted fee by applying to certain accreditation bodies such as DASH or Unipol. Unfortunately, there are other costs to apply and you may have to spend money in improving your property to meet their standards. We detail how to get a Nottingham Selective Licence fee reduction here.
Don't have your property managed by Walton & Allen? Email nsl@waltonandallen.co.uk to talk to us about how we can help you stay compliant. We'll also try to match your current managing agent's fees.
Nottingham Selective Licence Conditions
When applying for a Selective Licence you need to prove that you are a 'fit and proper' Landlord. You also need to show that your property is suitable for tenants to live in. Nottingham City Council will ask for relevant documentation and information relating to each property.
There are many Selective Licensing conditions set out by Nottingham City Council that need to be adhered to before you can obtain a licence.
Walton & Allen Letting Agents handle all Licensing conditions on your behalf if your property is managed by us. If you are concerned that you cannot continue to meet the licensing requirements on your own then talk to us to see how we can support you.
Non-UK Landlords Who Live Abroad
Non-UK landlords will not be able to qualify for a licence. They will need a managing agent to be the licence holder.
We can take that responsibility for these individuals, but only on a fully managed basis. This is because there are significant responsibilities during the 5 year licence period. Monitoring is required, including rent collection and reactions to Nottingham City Council requests during that time. E.g. tenant antisocial behaviour.
Need help with your Selective Licence?
With over 23 years of experience, Walton & Allen are on hand to help manage your landlord responsibilities in Nottingham.
You can email nsl@waltonandallen.co.uk with any questions, where our Nottingham Selective Licensing team will get back to you as soon as possible. You can also call 0115 924 3304.
Need help filling in your application?
The Selective Licensing application will take approximately two hours to complete and must be accompanied by many different up to date documents.
Contact us using the form below to gain help in filling out your application. You must be a fully managed Landlord client for us to undertake this service. Talk to us about making the switch today.
Thinking of selling?
Find out how much your property is worth using the form below.
Nottingham Selective Licensing References
Need to know more about Nottingham Selective Licensing?
Here are some useful references from Nottingham City Council to keep you up to date.
Need support with Selective Licensing? Give our team a call on 0115 924 3304 or email NSL@waltonandallen.co.uk.
Maintaining Harmony: Landlord Requirements and Responsibilities in Nottingham's Rental Market
View market insight
The Future is Here: Up-and-Coming Areas in Nottingham's Property Market
View market insight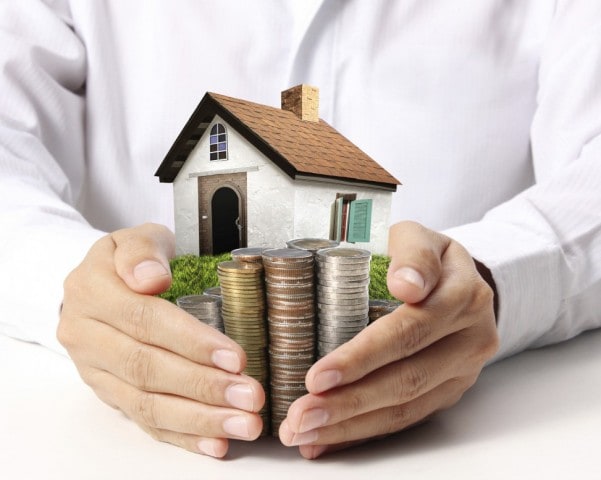 Mastering the Landlord Game: Essential Advice for Nottingham's Property Owners
View market insight