Free Mortgage Broker in Nottingham
Posted on June 30, 2021 by Walton & Allen
Mortgage broker Nottingham
Are you looking for mortgage advice, Nottingham or a trusted mortgage broker in the Nottingham area?
You can get mortgage advice immediately by calling 0115 924 3304 or emailing financial.services@waltonandallen.co.uk.
Our recommended advisor has decades of financial experience, finding some of the best mortgages for home buyers, potentially saving them hundreds of pounds on interest rates. All advice is also fully regulated by the FCA.
We'll compare 100s of deals to find the right one for you. We'll look at the whole market and advise you on every aspect. This will potentially save you the money over the mortgage term.
The lenders we recommend cover all of the major banks but also some you may not have heard of who are exclusive to mortgage brokers. These include the likes of Halifax, Natwest, Nationwide, Santander and more.
Finding a deal yourself for a Nottingham mortgage can be a stressful and time-consuming process. This is why our advisor is trained to help take all the stress away when finding a new mortgage deal. The'll also follow the application process through for you, right up to sale completion.
Need advice on finding one of the best mortgage deals available to you? Our advisor is available to chat with over the phone, or in person – at either your own home or at our branch in Nottingham. Call 0115 9243304.
You can also email us on financial.services@waltonandallen.co.uk to arrange an appointment, or use the form at the bottom of this page.
The reviews for our advisors speak for themselves! Don't worry, you'll be in safe hands every step of the way.
Our mortgage advice
We don't work for a bank and are not affiliated with any particular lender. This means we only have your own interests at heart when we provide advice. We're also not a big corporation. We are a local, family run and independent agency and also very friendly!
We would always recommend seeking mortgage advice before viewing properties with estate agents. This will help you decide how much you can borrow and avoid unnecessary viewings on properties you may not be able to afford.
They will also be able to provide you with an Agreement In Principle or AIP. This proves to a home owner that your offer is serious, as you have already had a note from your lender saying they have assessed your situation.
Mortgage advice tailored to you
We can usually help you in all situations. Perhaps you are unsure if you can get a mortgage, or you are self employed and want to know how much you can borrow? Maybe you are a first time buyer looking for mortgage advice. Our brokers also help those who are looking to buy a new home and remortgage or those purchasing an investment property with a buy to let mortgage. We can also offer mortgage advice for several other schemes – just ask! We offer advice you can trust, from a local, family run, mortgage broker service.
During your appointment you can find out:
Which lenders will approve a mortgage based upon your personal financial circumstances
How much you could borrow from a lender
Which lenders have the best interest rates based on your income
How you can gain approval for a mortgage if you have any debts, CCJs or loans
How much your monthly repayments would be on a mortgage
If any lenders are offering deals such as cashback or free property valuations
Plus much more!
We also provide mortgage advice for
Home movers
Remortgaging
Fixed rate mortgages
Variable rate mortgages
Offset mortgages
Let to buy mortgages
Ex-pat mortgages
Adverse credit mortgages
Into retirement
Whilst our office also houses the estate agent team, we are not affiliated to any particular lender. This means the mortgage broker you speak to can compare potentially hundreds of different lenders to help find you the best mortgage deal. This is what is meant by the 'whole of market'.
We'll also look at any hidden mortgage costs and help you decide whether each deal is suitable for you based upon your individual circumstances.
Walton & Allen Financial Services are always available for a quick chat to discuss any mortgage questions, just phone 0115 9243304, or email financial.services@waltonandallen.co.uk.
Steps when working with a mortgage broker
You can visit our financial services page to book an appointment. The initial appointment is free and can be conducted over the phone, in branch or at your own home.
Can't afford your first home? Think again!
Mortgage approvals also have hit an all time high at the end of 2018. This means that mortgage companies are willing to agree lots of deals for property buyers. If you're worried that you may not get a mortgage then you could be wrong! Talk to our mortgage broker today to find out.
Got a complicated financial situation and need to know if you can get a mortgage?
Talk to us today – You can probably get a mortgage deal with bad credit or on a low income. We always give 110% to try and find you a mortgage deal – it's what we're here for! We receive a large amount of enquiries from those looking to buy their own home but cannot afford to do so because of low credit, debts or other issues. Whilst we cannot absolutely guarantee we can find a mortgage deal for you, we will certainly try every avenue we can.
Looking to book a mortgage advice appointment in Nottingham? Use the form below and we will call to advise or book an appointment.
Buy to let mortgage advice
Nottingham is rated as one of the best cities for buy to let property investments. We offer free initial mortgage advice appointments to investors looking to buy to let on a regular basis. Whether you are looking to buy a house, flat, or swap your mortgage from a residential to a buy to let, we can help and provide local advice! Our mortgage brokers can also help with splitting your money across several mortgages in a process called Gearing. This would help you increase your property portfolio. Why not talk to our property sales team whilst you are here on a mortgage appointment? They can advise on some of the most lucrative investment properties available.
First time buyer mortgage advice
If you are a first time buyer looking to buy your first home then we can help. If you have no idea what to do when applying for a mortgage then our mortgage brokers will explain everything to you, there's no need to worry about a thing. Whilst you're chatting about your first time mortgage, why not chat to our sales team about Help To Buy schemes and see which first time buyer properties we have available to buy?
Self employed mortgage advice
It is a fairly common thought that those who are self employed may struggle to get a mortgage deal compared to those who are employed. This is often not the case though. If you are self employed and looking for self employed mortgage advice then we should be able to find a great mortgage deal available for you. Our mortgage advisor will be able to answer all of your questions and make recommendations based on your own financial circumstances.
Mortgage Calculator
You can also find out how much you could potentially borrow by using our Mortgage Calculator. By submitting just a few details our recommended mortgage broker will look over the details and find some of the best deals available to you.
You can also download our free mortgage advice e-book to explain the whole mortgage application process. It is definitely worth a free for all first time buyers.
A mortgage is a loan secured against your home. Your home may be repossessed if you do not keep up repayments on your mortgage or any other debt secured on it. Think carefully before securing other debts against your home.
Walton & Allen Financial Services: Mortgage Advice Nottingham. Walton & Allen are also estate agents and letting agents, Nottingham.
---
About our brokers in Nottingham
Our mortgage brokers provide advice in our branch, over video call or at your own home. They have been providing advice for well over 20 years and have access to almost every lender. They also have some exclusive deals which wouldn't be available if someone went direct. There's almost nothing they cannot do when it comes to helping you!
Where to find our branch
We can be found in Lace Market Square in Nottingham city centre.
The Pavilion
1 Lace Market Square
Nottingham
NG1 1PB
Maintaining Harmony: Landlord Requirements and Responsibilities in Nottingham's Rental Market
View market insight
The Future is Here: Up-and-Coming Areas in Nottingham's Property Market
View market insight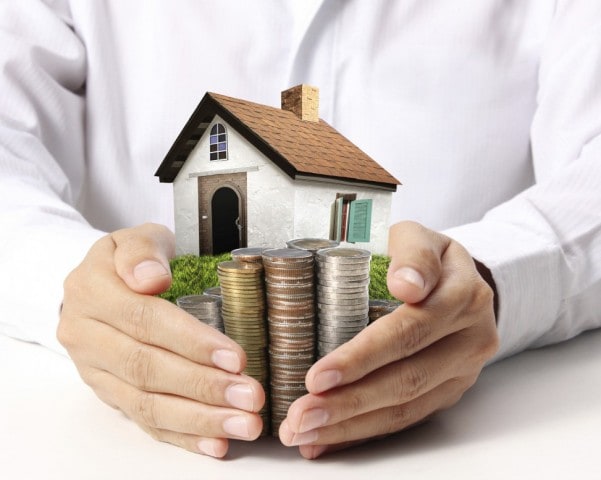 Mastering the Landlord Game: Essential Advice for Nottingham's Property Owners
View market insight