First Time Buyer Mortgage Advice
Posted on June 29, 2018 by Walton & Allen
Do you need first time buyer mortgage advice?
Are you looking for first time buyer mortgage advice or first time buyer mortgages? Whether you have already found a first home or are still looking then we can help.
We lay out some important tips for how to potentially get some of the best first time buyer mortgage deals.
Can you afford a first time buyer mortgage?
It may seem like a silly question, but ensure you can afford all the costs associated with a mortgage. When seeing a broker for first time buyer mortgage advice they will be able to explain all the costs to you. To give you an idea though, you have many costs which need to be considered, including:
Deposit
Monthly payments
Interest rates
Living costs
Insurance
Other costs which you may not have thought about include the fees involved in buying a house. You'll have to pay legal fees to your Solicitors, stamp duty if your first home will cost over £300,000 and obviously moving costs such as removal firms or buying new furniture.
An ideal place to start would be to see a broker for free initial advice. Our recommended mortgage brokers can compare the whole of the market to look at all first time buyer mortgage deals. This comparison will be based on your personal financial circumstances, so you know you are getting tailored advice which should work out as one of the best mortgage deals for you.
Understand the different types of mortgage
There are several different types of mortgage. Would you prefer to get a fixed rate mortgage where your monthly payments stay the same? Another option would be to go with a tracker/fixed rate mortgage where your payments could move depending on the Bank of England base rate. If you choose to go with a fixed rate mortgage, should you go for 2 years, 5 years or more? These are all things that can be explained by a mortgage broker if you are unsure of the best option for you.
Look out for first time buyer schemes
There are plenty of first time buyer mortgage schemes to help you take your first step onto the property ladder. When looking for first time buyer mortgage advice it may also be beneficial to look at our help to buy advice page. You could be eligible for certain schemes.
It is also advisable to look at options such as a Lifetime ISA or a Help To Buy ISA, where the government will top up your savings by 25% once you purchase your first home.
Prepare early to attract good mortgage lenders
Remember, mortgage lenders need to know that you will be able to pay back the money you've borrowed. They calculate this using a variety of information, although some of the most obvious ways are your annual income, any loans or credit cards and your credit rating.
You can look at keeping your credit rating healthy early on by ensuring you manage your credit card and monthly outgoings well. Lenders may also look to see if you can manage paying regular bills such as a phone contract. Also remember to look at your monthly outgoings including social outings, gym memberships and even your spend on groceries and transport. Lenders may not allow you to borrow as much if your spending habits are very high compared to your income.
If you are a tenant renting a property through Walton & Allen Letting Agents Nottingham, you can apply for your rental payments to affect your Experian credit rating. If you pay on time and in full every month, your credit rating could go up.
You can check your credit report for free using a number of different services, including Experian or ClearScore.
Collate the necessary documents early
You'll need certain documents to find out which mortgage deals can be best for you. When you see a mortgage broker, whether at Walton & Allen or elsewhere, you'll need the following:
Photo ID
4 months payslips and bank statements
P60
Address ID – Such as a utility bill or bank statement
Proof of deposit
If self employed mortgage, 2 years SA302 and tax year overviews
You may not need these documents for an initial chat about first time buyer mortgage advice, although it would be helpful to have them ready should you wish to go ahead with a recommended mortgage deal.
Is there a good time of year to look for a mortgage?
The time of year does not really change when first time buyer mortgages are available. Lenders provide good offers throughout the year and are keen to attract new home owners. In fact, first time buyer mortgages are actually in demand more than ever.
Sometimes the market can dictate how attractive these deals are. For example, if the market becomes uncertain then some lenders may remove deals such as those with only a 5 per cent deposit.
Chat to a mortgage broker!
Any good mortgage broker will be able to compare the whole of the mortgage market for you, finding you one of the best mortgage deals available. An initial chat with our brokers for first time buyer mortgage advice is free of charge and will give you a good idea about how much you can borrow. You can also find out what your monthly repayments would be. Why not fill in the form below to receive a call back, or call 0115 9243304 today.
If you're a first time buyer and are completely new to mortgages then we have everything covered for you! We'll explain the whole process so you fully understand and then will find one of the best mortgage deals for you. You can also chat to our sales team within our estate agent branch. They will be able to show you some properties suitable for first time buyers.
A mortgage is a loan secured against your home. Your home may be repossessed if you do not keep up repayments on your mortgage or any other debt secured on it. Think carefully before securing other debts against your home.
Maintaining Harmony: Landlord Requirements and Responsibilities in Nottingham's Rental Market
View market insight
The Future is Here: Up-and-Coming Areas in Nottingham's Property Market
View market insight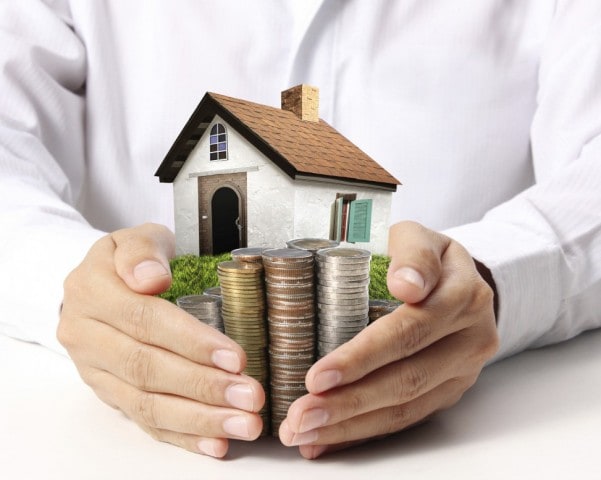 Mastering the Landlord Game: Essential Advice for Nottingham's Property Owners
View market insight