Privacy Policy
Your privacy is important to us. To better protect your privacy we provide this notice explaining our online information practices and the choices you can make about the way your information is collected and used. To make this notice easy to find, we make it available on all website pages.
The Information We Collect
This notice applies to all information collected or submitted on this website. On some pages, you can make requests, and register to receive materials. The types of personal information collected at these pages are:
Name
Address
Email address
Phone number
We collect information on what you view or click on through our website, emails or marketing messages. We may collect the time and geographic location of your device when you do so. For websites, this information may also include where you came to our outlet from, and where you went when you left it. We also track how often you visit and use our websites and mobile apps. We may collect each device's unique identifying codes (e.g. its "MAC" address), relevant IP address, operating system and version and web browser and version.
We may also collect data from independent advertising networks, such as Google, Facebook or LinkedIn. It does not allow us to identify you individually but as a large group of people.
We sometimes collect insights from companies which may already hold information on you, such as credit reference agencies. You will have to consent before we do this.
Information collected when providing a service
We provide services for both property sales, lettings and rental management. During this time we may need to collect data including:
Name
Address
Email Address
Phone Number
Financial Information
Valid Photo ID
Proof of Address
This information is stored on a secure server with limited access.
When We Collect This Information
We collect information from you when you fill in a form on our website, when you email or when you call our offices. We also collect information when you send digital messages to us, whether over text, other smartphone apps or through social media.
The Way We Use Information
We use the information you provide about yourself to respond to your request, or to provide a service you have asked us to provide. We do not share this information with outside parties except to the extent necessary to fulfill your request.
We also will generally collect, use and hold your data for the purpose of:
Processing payments for all departments
To communicate with you about products and services relating to your enquiries or a service we are providing to you
Evaluate your interest in employment
To work in accordance with applicable laws
To comply with industry standards
We use return email addresses to answer the email we receive. We will also use an email address to provide you with relevant newsletters or promotional material if you have opted in, or if you have contacted us relating to a service we provide before 16th May 2018. Such addresses are not used for any other purpose and are not shared with outside parties, unless you have consented for us to do so.
Our website & cookies
We use website information to better understand how our customers interact with our business and to help us develop a better user experience.
We use non-identifying and aggregate information to better design our website and to share with advertisers. For example, we may tell an advertiser that X number of individuals visited a certain area on our website, or that Y number of men and Z number of women filled out our registration form, but we would not disclose anything that could be used to identify those individuals.
Finally, we never use or share the personally identifiable information provided to us online in ways unrelated to the ones described above without also providing you an opportunity to opt-out or otherwise prohibit such unrelated uses.
Direct marketing
If you have contacted Walton & Allen prior to 16th May 2018, and have not unsubscribed from receiving emails, we will send you relevant emails which will relate to the property market, any changes in the law which may be relevant to you and services which we feel you may be interested in. If you have contacted us after 16th May 2018, we will only send you marketing emails if you have opted in to receive them, either over the phone or electronically.
We will continue to process your information and use it for email marketing purposes until you inform us otherwise. There are clear opt out links at the bottom of all our marketing emails, where you can update your preferences.
Phone calls
Any telephone calls you receive from, or make to Walton & Allen may be recorded. This is for training and quality purposes and is stored on a secure server with limited access.
Legitimate interests
When we process your personal information for our legitimate interests, we will consider and balance any potential impact on you and your rights under data protection and any other relevant law. Our legitimate business interests do not automatically override your interests – we will not use your personal data for activities where our interests are overridden by the impact on you (unless we have your consent or are otherwise required or permitted to by law).
When We Share Your Information
We cannot run our business or provide many of the services and benefits you expect to receive without involving other people and businesses. We only share your information in accordance with the law. When we do provide data to other companies we always ensure it is fully encrypted and only accessible to individuals who need it.
Companies we may share your data with include:
Ashfield District Council
Credit Builder
Credit Safe
Deposit Protection Service Ltd
E-Works Manager Ltd
Experian Rental Exchange
Gedling Borough Council
Grosvenor Systems Ltd
I Am Sold Ltd
Insure Street Ltd
LetsXL
Nottingham City Council
Premier Mortgage Services
Property Software Group
Rent4Sure Ltd
Sage Group PLC
Severn Trent Water
Stonebridge Mortgage Solutions Ltd
Tenant Pro
Tenant Shop
The Home Office
Topfloor Systems Ltd
Walton & Allen Financial Services Ltd
Walton & Allen Lettings Ltd
Walton & Allen Portfolios Ltd
Walton & Allen Property Management Ltd
Data will only be shared when necessary. Please check their respective privacy policies for more information on how they use and store your data.
Our Commitment To Data Security
To prevent unauthorized access, maintain data accuracy, and ensure the correct use of information, we have put in place appropriate physical, electronic, and managerial procedures to safeguard and secure the information we collect online.
How You Can Access Or Correct Your Information
You can access all your personally identifiable information that we collect online and maintain by contacting us.
You can correct factual errors in your personally identifiable information by sending us a request that credibly shows error.
To protect your privacy and security, we will also take reasonable steps to verify your identity before granting access or making corrections.
How Long Do We Keep Your Data For?
We can only keep your information for as long as necessary for the purposes set out above. This restriction is set by law. The precise length of time we hold your information for varies depending on the individual circumstances.
How To Contact Us
Should you have other questions or concerns about these privacy policies, please contact us.
Maintaining Harmony: Landlord Requirements and Responsibilities in Nottingham's Rental Market
View market insight
The Future is Here: Up-and-Coming Areas in Nottingham's Property Market
View market insight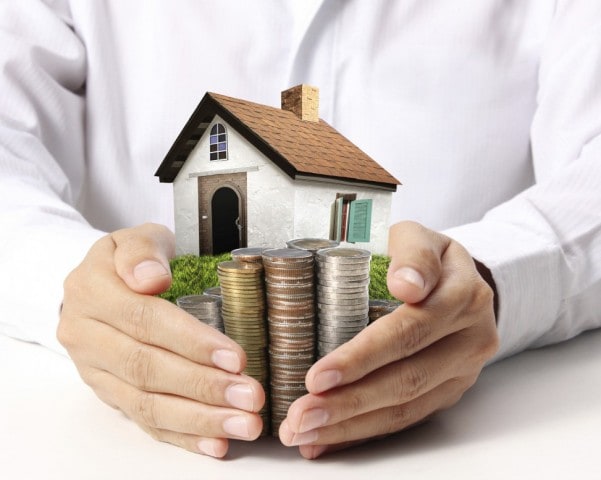 Mastering the Landlord Game: Essential Advice for Nottingham's Property Owners
View market insight