Landlord Services in Nottingham
Are you a landlord looking for a fully managed lettings service in Nottingham?
---
As your local, family run letting agents in Nottingham, Walton & Allen are committed to ensuring that your property is let out to reliable tenants and is well maintained. This is why we are ranked in the top 5% of UK letting agents by The Best Estate Agent Guide 2021.
Our aim is to eliminate any potential stress involved with letting a buy to let property, as well as making your investment work for you financially.
When talking to our team, we offer a free rental market valuation to make sure you're getting the best possible rent. We also offer free investment advice; on purchasing a new buy to let, lettings legislation and much more.
Walton & Allen work with, and are trusted by, over 2,000 landlords and investors. Our team have decades of combined experience in letting out properties for Landlords.
We strive to create long lasting working relationships with all our clients. A Landlord is never just a number on our books. Talk to us right now to see what we can do to let your property on 0115 924 3304.
---
---
Filling your Property
In order to get your property tenanted we offer a full marketing solution as Letting Agents, including:
Rightmove, Zoopla, Prime Location, On The Market, Facebook and our own website listings
Window touch screens which display your property adverts 24 hours a day
2D and 3D floorplans, free of charge
Enhanced photography which instantly encourages clicks to your advert
A database of hundreds of tenants who are actively looking to rent a property
A dedicated Nottingham Selective Licensing advisor to ensure you always remain compliant with the law
An award winning lettings team dedicated to finding the best tenant for your property
All of this, together with our  unrivalled  local knowledge and the fact that we make it easier for tenants to rent with us has helped us to achieve a 97% occupancy rate.
Getting the best return for your rental property
Property is a great investment to make and providing it's well managed it can provide a very good return; and Walton&Allen are here to make sure that it does.
Before we let out your property we conduct a free market survey to make sure that you're getting the optimum rent for your property. This means that we can avoid pricing it too high and scaring off any potential tenants but also that you're not getting less for your property than you could.
Our strict rent collection policy has ensured that we collect 98.8% of rent due each month so you can be confident that your property will always be working for you as long as we're managing it.
And with over forty years' experience investing in property our directors have amassed a few tips for getting the most out of your portfolio and will be only too happy to discuss these options with you.
Finally, if you're ready to sell your property, our estate agency team will work tirelessly to get you the best price possible.
Our Service
Landlords with Walton & Allen also enjoy an unparalleled level of service including:
No let, no fee
No tie-in contracts
A flexible fee structure
An all-inclusive package
A dedicated investments manager for ease of communication
Regular property inspections
Online tools for efficient tenant and landlord communication
A chance to achieve 100% rental collection every month with our Experian credit score partnership
In depth advice on Nottingham Selective Licensing
Each lettings package includes:
| | | | |
| --- | --- | --- | --- |
|   | Tenant Find | Rent Collection | Fully Managed |
| Free rental value market appraisal | ✓ | ✓ | ✓ |
| Advice on legal aspects and compliance | ✓ | ✓ | ✓ |
| Professional standard photography | ✓ | ✓ | ✓ |
| Free 3D floor plan | ✓ | ✓ | ✓ |
| Advertising on Rightmove, Zoopla, Prime Location and Facebook | ✓ | ✓ | ✓ |
| Advertising on our website and window touch screens | ✓ | ✓ | ✓ |
| Marketing to our database of active tenants | ✓ | ✓ | ✓ |
| Accompanied viewings | ✓ | ✓ | ✓ |
| Referencing, ID checks, right to rent checks | ✓ | ✓ | ✓ |
| Energy Performance and Gas Safety Certificates* | ✓ | ✓ | ✓ |
| Drawing up tenancy agreement | ✓ | ✓ | ✓ |
| Inventory checks* | ✓ | ✓ | ✓ |
| Registration of deposit in legal scheme | ✓ | ✓ | ✓ |
| Designated point of contact at Walton & Allen | ✓ | ✓ | ✓ |
| Use of in-house maintenance team* | ✓ | ✓ | ✓ |
| Rent collection |   | ✓ | ✓ |
| Periodic property inspections and reports |   | ✓ | ✓ |
| Tenancy renewals, if applicable |   | ✓ | ✓ |
| Checkout inspection and report |   | ✓ | ✓ |
| Dealing with any deposit disputes |   | ✓ | ✓ |
| Annual rent increase review |   | ✓ | ✓ |
| Monthly rental income statements |   | ✓ | ✓ |
| Point of contact for all maintenance issues |   |   | ✓ |
| All maintenance issues dealt with by Walton & Allen |   |   | ✓ |
Whether you feel like you're not getting the full service from your current estate agents, or if you'd like to speak to a Nottingham Letting Agents who can get you an excellent rental return on your property, contact us today for your free valuation. We're always happy to help you.
You can view our letting agents agreement here.
Are you a landlord looking for information? Get in touch with our Investment Manager, Joe, below.
First time landlords
If are a first time landlord then you can download our free landlord checklist to ensure you are doing everything right when renting out your first property.
Finding the right tenant
As your estate agents Walton&Allen understand that we have a responsibility to you as a landlord to make sure that your property is occupied by a good, reliable tenant.
When we take over your property management we'll get straight to work marketing it. We'll advertise your property here on this site, on the major property sites like Zoopla and RightMove, making sure to use high quality imagery that will appeal to prospective tenants.
We also have a database of carefully referenced tenants who are currently looking for a property just like yours. Once you instruct us to manage your property we can get straight on the phone to all potential tenants with requirements that match the property you offer.
Combining these practices with our extensive knowledge of the local marketplace has led to an average occupancy rate of 98%
High rent collection rate
Walton&Allen understand that one of the most frustrating things for a landlord is late payment of rent which is why we've put into place a number of procedures to ensure timely payment.
Firstly we strictly reference every tenant before they move in and we take great care never to move a tenant into a property that they couldn't feasibly afford.
We also set up a standing order so that the money automatically transfers from their account on the day the rent is due.
If the rent is late for any reason our system will send the tenant an automated text to remind them that the rent is due.
And finally, we make a personal phone call to the tenant on the day the rent is late. By following this procedure our credit control team have ensured an average rent collection rate of 98.8%
Get your free property health check
Are you currently letting your property yourself or through another agent? Get your free property health check to find out if you are getting the most out of your investment. Your free property health check report will include:
How you can maximise your rental income – Are you getting the most money possible for your property and can anything be done to improve this?
Tips to ensure your property is still within legislation
Tips to ensure new tenants can be found in good time when your property is empty
Fee structure analysis – Are you paying competitive fees for property management and can we offer a better deal?
With this in mind, for a free, no obligation lettings investment health check, fill in the form below. You can also call
0115 9243304
.
Choosing the right letting agent
We understand that there are many letting agents to choose from when looking to rent out your property. This is why we always strive to provide the best possible service to our clients. For this reason, it is no shock that we have been rated as 'Exceptional' for lettings services and sit in the top 5% of UK estate agents for customer service (Best Estate Agent Guide 2021). Our team don't ever rest on their laurels. They are always looking to ensure rent is paid on time and in full every month. Further to this, they always look to increase rental values every year where possible too. Talk to us today on
0115 924 3304
and see how we can help you.
Why Choose Walton & Allen for Landlord Services and Property Management?
Is your Nottingham letting agent doing the most for you when it comes to providing Landlord services in Nottingham?
Are you currently letting out your property with another agent or letting out a property yourself? If so, Walton & Allen are offering a free 'health check' service to ensure you are getting the most for your money.
You would be surprised to see how easy it is to switch agent if you feel we can offer more for you. We're confident we can offer more than anyone else you speak to!
So, how will we do it?
Our health check will cover:
Maximising your rental income – Are you getting the most money possible for your property and can anything be done to improve this?
Fee structure – Are you paying competitive fees for property management and can we offer a better deal?
How often is your property being inspected by your letting agent? – Is the property still in good condition?
Is your property still within legislation? – Are you legally following all procedures for tenants?
Tenant finding – Is your agent doing everything possible to ensure a tenant is found in time?
Rental income – Are your tenants always paying on time and in full every month?
With this in mind, for a free, no obligation lettings investment health check, fill in the form below. You can also call 0115 9243304.
Maintaining Harmony: Landlord Requirements and Responsibilities in Nottingham's Rental Market
View market insight
The Future is Here: Up-and-Coming Areas in Nottingham's Property Market
View market insight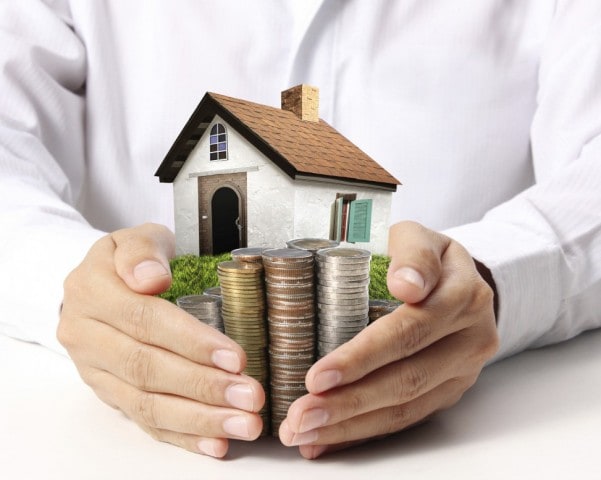 Mastering the Landlord Game: Essential Advice for Nottingham's Property Owners
View market insight