Buying your new home
Buying your new home
Here at Walton & Allen we understand that buying a property is about more than just a business transaction; it's about making your dreams come true. And we want that process to be smooth, enjoyable and exciting – the way it's meant to be.
Buying a property is a huge investment, one that is often mired with the complex financial and legal processes involved. With our agents you'll only ever get straightforward, friendly advice.
Walton & Allen are the first choice estate agents in Nottingham for many property sellers. This means we have access to an excellent range of homes to suit everyone, from single bed apartments, to large family homes.
It's just another reason why we are rated as one of the best Estate Agents in Nottingham by Three Best Rated.
The buying process
When buying a home the first thing you need to do is find out how much you can afford. If looking to buy with a mortgage, don't just go directly to a bank. Speak directly to a mortgage broker who can compare the whole of the market to find a great deal for you. You can talk to our mortgage broker for free today by calling 0115 924 3304.
Once you know how much you can afford, browse through properties on Rightmove, Zoopla and Prime Location to find those you like. Book in to view these properties and then make an offer once you find the perfect home!
Be prepared to negotiate with your offer. Others may also be looking to buy the same property.
Once an offer has been accepted, you will need to instruct a conveyancing solicitor. We can send you comparison quotes for all our recommended solicitors. We recommend certain solicitors because we know they are efficient and get the job done quickly. The average conveyancing process is 12-16 weeks.
Don't always choose the cheapest solicitors. A house is probably the most expensive thing you will ever buy and the process needs to be done right.
During the conveyancing process you will exchange contracts and then collect your keys on completion. Congratulations, you can now move in to your new home!
Full support
Here at Walton&Allen estate agents we don't just find you a property and leave you to it. We help you every step of the way.
The process of buying a home is an exciting experience, but it can also be one of the most stressful. And it often isn't helped by all the estate agents' jargon and financial legalese. But with Walton&Allen you get a different kind of service, because we cut through the jargon and talk to you in plain English.
If you have any question regarding the purchase of your home feel free to give a member of our estate agency team a call and they'll be all too happy to help. Our aim is to make the process of buying a house in Nottingham as stress free and enjoyable as possible.
Help to buy
The government backed help to buy scheme has helped thousands of people climb the property ladder and with Walton&Allen it could help you too.
What is help to buy?
Help to buy initially began in 2013 as a means to help first time buyers get onto the property ladder. Providing a buyer could raise a 5% deposit then the government would fund the remainder of the deposit as an equity loan. Although the scheme was initially for first time buyers buying new build properties only but was quickly expanded to include people moving up the property ladder. Now the scheme has also been expanded to include existing properties as well as new builds.
If you have any further questions about how you could move into a new home with as little as 5% deposit, talk to a member of the Walton&Allen's estate agency team today.
Our estate agent team
Our dedicated sales team has decades of experience you can rely on, which helps navigate the financial and legal pitfalls and makes buying your home a pleasure.
We'll help you every step of the way during the buying process. This includes finding a mortgage deal which suits you and sorting solicitors which push sales through quickly and efficiently.
To aid in making things as easy as possible for you, we offer most property buying related services all under one roof. As well as mortgage advice and solicitor quotes, we also offer an energy switching service and a fully managed lettings service for those looking to buy to let.
Mortgage advice is key to securing a property you can afford. If you want to book in an appointment to see how much you can borrow then visit our mortgage advisor page. You may also be able to save some money on your mortgage deal.
Take a look at our properties available to buy and contact a member of our estate agent team to arrange a viewing. You can call us on 0115 924 3304.
Alternatively, call into our Nottingham branch today.
Maintaining Harmony: Landlord Requirements and Responsibilities in Nottingham's Rental Market
View market insight
The Future is Here: Up-and-Coming Areas in Nottingham's Property Market
View market insight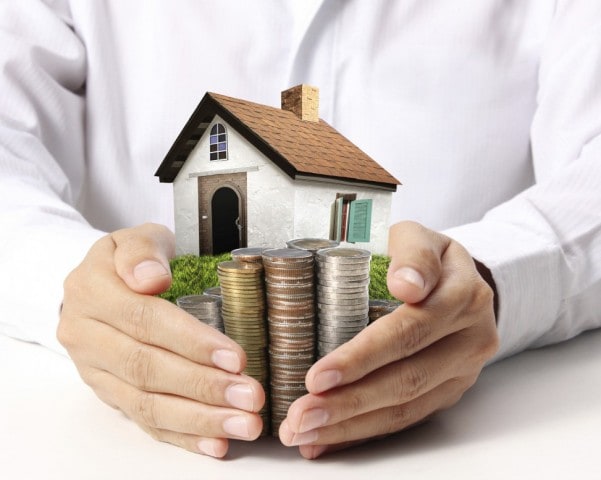 Mastering the Landlord Game: Essential Advice for Nottingham's Property Owners
View market insight