Buy to Let Nottingham
Buy to Let Property in Nottingham
Interest rates are at an all time low which is why more and more people are looking to invest in something more solid. Adding to, or starting, a buy to let property portfolio with Walton & Allen Estate and Letting Agents is a fantastic way to make your investment capital work harder for you.
Are you looking for a letting agent to manage your property? Talk to our dedicated Investments Manager by calling 0115 924 3304, or use the form at the bottom of this page.
Finding the right buy to let property
Nottingham has long been cited as the best city for investment across the UK. This is because rental yields are good and there are a high number of university students in the city. You don't have to rent to students though; the majority of our fully managed properties are occupied by working professionals and still retain high yields.
Most of our buy to let investors tend to purchase property within the city centre. There are plenty of quality blocks where rental values are going up year on year. Talk to us for more information on this.
If you would prefer a house, we also regularly have great properties available to buy at low prices. Why not take a look at our available stock or call our sales team on 0115 924 3304?
Is Nottingham a good place to buy?
The Nottingham property market has always been strong and the city has ranked top for property investment for years. House prices continue to rise, even during and after the COVID-19 pandemic. This means rental yields are also extremely strong.
NG1 (city centre) is even reported to have the highest rental yields across the whole country.
About Walton & Allen
Walton & Allen has a forty year history in property management and many of our senior partners are also investors, making us ideally placed to offer you advice on this type of investment.
We also have a database of properties, many of which are already furnished and ready to let or even have a sitting tenant, meaning your investment can start paying off the moment you complete. We can even add your name to our investors database and let you know any time one of these properties becomes available.
Over the years we've also developed a number of solutions for distressed property portfolios and we'd be happy to discuss these options with you with our dedicated Investment Manager.
There's never been a better time to buy to let in Nottingham.
View our advice for Landlords or read why Nottingham is one of the best places in the UK to invest.
Buy to Let Services
As standard, Walton & Allen advertise every rental property at above market rate for the first 14 days. This ensures you are getting the maximum possible rental income. Most of the time these properties are reserved within these two weeks which is great news for all our Landlord clients.
We advertise your property on the following portals for maximum exposure:
Rightmove
Zoopla
Prime Location
Facebook Marketplace
Our website
Our dedicated smartphone app
Our window touch screens
Talk to us today about our competitive rates for both a tenant find and fully managed properties.
Our buy to let services
We offer three dedicated buy to let services for landlords.
Our tenant find only service helps you to prepare your property for tenants. We'll then place an advert online, conduct viewings and reference your tenants. Once your tenant has moved in it's over to you to collect the rent and manage maintenance.
Our rent collection service offers the tenant find, referencing, move in and, as the name suggests, the collection of rent. Landlords manage maintenance themselves under this service.
The Walton & Allen fully managed service allows us to provide all of the above, plus manage maintenance issues for you.
First time Landlords
Nottingham is listed as one of the most lucrative buy to let cities in the UK. Find out why here.
Download our free landlord checklist to discover almost everything you need to be considering when renting your investment property.
Why not browse our properties for sale through Walton & Allen estate agents?
Experienced landlords
Walton & Allen provide either a tenant find only service or a fully managed service which takes care of everything from rent collection to managing all tenant contact. View our Landlord services to find out what we can do for you or call 0115 9243304.
Buy to let mortgage advice
We have very experienced mortgage brokers who deal in buy to let mortgages almost every day. Our mortgage advice will compare the whole of the mortgage market to find out of the best buy to let mortgage deals for you, to try and save you money. We are also experienced in 'Gearing', a term used to spread your cash across multiple properties to increase your rental return.
To talk to us over the phone, in person at our offices or at your own home, use the form below or call 0115 9243304.
Need a tenant find or a fully managed buy to let service?
Fill in the form below to find out more about what we can do for you. Our friendly lettings team will be happy to discuss tailor made options for you, based on your investment property portfolio.
Property Investment Club
Want to keep up to date with the latest buy to let purchase deals? If you register your interest with our Property Investment Club then we will email you when anything comes available. There is no cost to do so.
Maintaining Harmony: Landlord Requirements and Responsibilities in Nottingham's Rental Market
View market insight
The Future is Here: Up-and-Coming Areas in Nottingham's Property Market
View market insight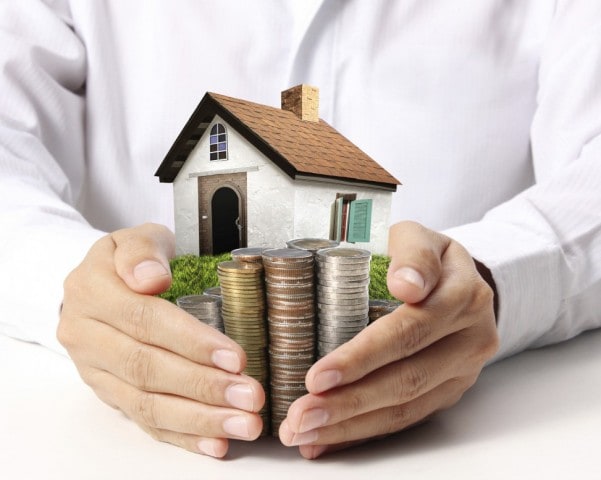 Mastering the Landlord Game: Essential Advice for Nottingham's Property Owners
View market insight