Best Buy To Let City: Nottingham Hits Top Spot
Posted on December 5, 2018 by Ricky Benwell
Best Buy To Let City is Nottingham
Totally Money have commissioned a survey across 580,000 properties in Britain. Their findings have produced a report which highlight the best cities across the country to purchase a buy to let investment property.
How did Nottingham rank for property investment?
Two Nottingham postcodes hit the top 5 spots for buy to let property investment, making it the best buy to let city in the UK. NG1 was hailed as the number one postcode in the UK, with an average rental yield of 11.99%. The NG7 postcode also made it to number 5 with an average yield of 8.89%.
Liverpool ranked in second place with the L7 postcode as well as in fourth place with L1. In third place was Cleveland with the TS1 postcode.
Why did Nottingham rank highly?
Totally Money have calculated that the cities with the highest rental yields are usually large university cities. Nottingham of course has two universities, Nottingham Trent University and the University of Nottingham. Over 37,000 people study at these institutions which makes it one of the largest student populations in the UK. Around 1 in 8 people living in Nottingham are students.
Our take on this investment news
Whilst this sounds like great news, we would always advise buy to let investors to be cautious when purchasing new property. Nottingham rental yields have been some of the best in the UK for a long time but not all will produce a high 11.99% yield. When looking to buy, why not talk to our sales or investment teams on 0115 924 3304? They will be able to advise on potential rental values and great areas of Nottingham to buy in. You can also use the form below to ask any questions.
New and existing Nottingham Landlords
Are you getting the highest rental values for your properties? Walton & Allen Letting Agents Nottingham will conduct a rental review for you free of charge by calling 0115 9243304. Alternatively you can use the form below to receive more information.
Get in touch with our letting agents
Use this form to ask any questions about the best buy to let city in the UK, or to talk to us about our sales and lettings services.
Where do other cities rank for investment?
The below chart shows where other cities rank in the UK for buy to let investments.
#

Postcode

Postcode 

Town
Prop

erties 

for Rent

Average Monthly 

Rental Value
Prop

erties

 for Sale

Average Asking 

Price

Yield

1
NG1
Nottingham
44
£1,525
169
£152,631
11.99%
2
L7
Liverpool
149
£941
79
£115,398
9.79%
3
TS1
Cleveland
185
£543
96
£68,925
9.45%
4
L1
Liverpool
116
923
404
£118,754
9.33%
5
NG7
Nottingham
240
£1,187
168
£160,269
8.89%
6
NE6
North East
540
£834
216
£118,789
8.43%
7
NE1
North East
357
£1,095
157
£161,035
8.16%
8
S2
Sheffield
238
£853
117
£125,483
8.16%
9
SS1
Southend-on-Sea
100
£2,736
207
£409,233
8.02%
10
BD1
Bradford
153
£439
130
£65,889
8.00%
Maintaining Harmony: Landlord Requirements and Responsibilities in Nottingham's Rental Market
View market insight
The Future is Here: Up-and-Coming Areas in Nottingham's Property Market
View market insight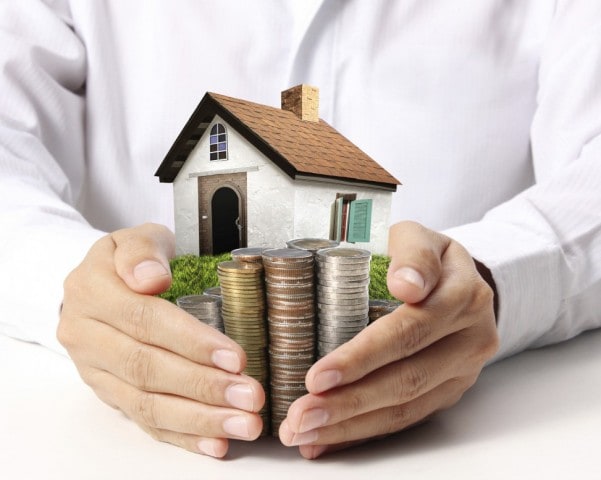 Mastering the Landlord Game: Essential Advice for Nottingham's Property Owners
View market insight