About
Your Local, Independent Estate Agents
Established in 2000, Walton & Allen Estate Agents Nottingham have quickly grown to become one of the most reputable and respected estate agents in Nottingham. A traditional high street agent with a modern, forward thinking perspective.
Whether you're looking to rent, or buying a home our dedicated estate agency team will guide you through the process, making it as easy and as smooth as possible, cutting through the legal and financial jargon to give you real, useful advice.
At our estate agency, we understand how important it is for you to find the right buyer for your property. That's why our team strives to tirelessly market your property in order to achieve this. We don't just stop at finding a prospective buyer, we also offer honest, friendly and expert advice so that you can make an informed decision along the way. Customer satisfaction is our top priority and our customer testimonials are testament to that. All of this combined means that you have access to the very best service when it comes to selling your property.
Landlords benefit from our years of experience as a property management company and our proven track record in the rentals market speaks for itself. Whether you're letting your property out for the first time or switching providers you can lean on our lettings team for all the support you need to make your property investment a success.
For any queries regarding sales, lettings or property management contact a member of our team today.
Proven Track Record
Walton & Allen has fast become one of the most reputable agencies in Nottingham. Our team combine a fresh approach to property matters with traditional professionalism and efficiency.
As specialists we are fully focused on the priorities and needs of all of our Clients, so whether you are becoming a landlord for the first time or have multiple properties, our lettings team have the knowledge and experience to guide you through the full letting process with ease.
Our sales team offers, as standard, a comprehensive marketing profile for you property. We use all of the usual portals but additionally include 360 degree virtual tours, 3D floorplans and most importantly have vast local knowledge of the property market and current trends.
Management of common parts of buildings is also our specialism, working with Resident Management Companies keeping service charges at 'value for money' levels and improving the environments for both residents and leaseholders. Investment and capital values improve with our influence.
We have a proven track record in this property market succeeding in areas where others fail. We are committed to providing an excellent client experience.
Friendly Committed Staff
It doesn't cost us a penny to be helpful and friendly….
We are dedicated to providing quality property services with unparalleled professionalism. We have built our reputation from over 20 years of specialising in selling and letting properties, enabling us to offer an extensive knowledge across a variety of locations. Our highly experienced staff understand the needs of clients and ensure that each service is seamless, no matter the situation or budget. Our team members strive for greatness and are committed to delivering a first-class service and experience that exceeds expectations. Without compromising on standards and integrity, our commitment to customer satisfaction keeps us focused on what matters most: you! This is why we take great pride in being a trusted choice amongst customers looking to buy or let their desired property.
Dedicated Property Marketing
Unlike most estate agents in Nottingham, we have a dedicated marketing professional to help push your property out to as many buyers or potential tenants as possible.
We use the latest in-branch technology including eye-catching window touch screens, allowing interested parties to instantly book in a viewing 24 hours a day, 7 days a week. You can view or estate agent virtual reality tours here.
We are also the only agent North of London to offer virtual reality property tours which have featured in national press, helping to increase viewings well into their hundreds for certain properties.
To see how far we go to ensure your Nottingham property is marketed to the highest of standards, why not visit and take a seat in our i-Lounge today?
We know how to sell houses, offering enhanced packages to sellers with 3D floor plans, touchscreens in each branch, virtual reality tours where the buyer can feel like they're in the your property right from the comfort of our i-lounge.
Our dedicated Lettings team are committed to ensuring that your property is let out to reliable tenants, gets the best possible rent, is well maintained and above all, that your investment is working for you.
We have our own in-house team of talented maintenance operatives who are able to carry out a wide range of repairs & refurbishment from minor works (such as painting & decorating, joinery, electrical works) to fully managed projects (joint venture development projects or building repairs like the Crusader House & George Street repair works).
Walton & Allen is a registered UK company with the following company registration numbers:
Walton & Allen Estate & Letting Agents Limited: 10335780 (Sales & Lettings)
Walton & Allen Portfolios Ltd: 07807868 (Holding)
Client Money Protection
Your money is protected by Propertymark.
Client Money Protection Certificate
We are regulated by the PRS.
Maintaining Harmony: Landlord Requirements and Responsibilities in Nottingham's Rental Market
View market insight
The Future is Here: Up-and-Coming Areas in Nottingham's Property Market
View market insight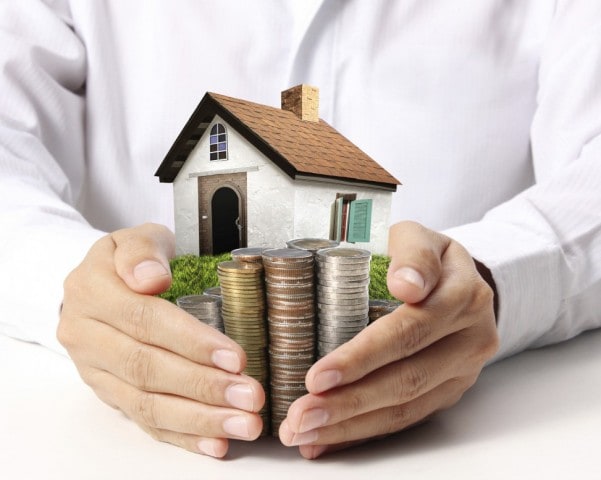 Mastering the Landlord Game: Essential Advice for Nottingham's Property Owners
View market insight