Nottingham Additional Licensing for HMOs
Posted on November 29, 2018 by Mark Batty
Nottingham Additional Licensing
Find out everything you need to know on Nottingham Additional Licensing
The new Additional Licensing Scheme for HMOs will begin on 1st January 2019. Additional Licensing will apply to HMOs (house in multiple occupation), shared houses and flats which have 3 or 4 occupants from multiple households. This means that they are not part of the same family. The scheme also applies to converted flats, ie. A house which has been converted into several flats or apartments.
Do you need help or advice with your Nottingham Additional Licensing? Call 0115 9243304 now and speak to our team, or use the form at the bottom of this page.
Which licence do I need for my Nottingham property?
You may need to apply for one of three licences issues by Nottingham City Council. The type needed will depend on how many tenants are living in your rented property and their relationship with each other.
Selective Licensing
Selective Licensing is needed if you rent a property with up to two tenants and the address falls within the Nottingham City Council Licensing boundaries. Read more about Nottingham Selective Licensing.
Additional HMO Licensing
Needed if you rent a property to between three and five tenants who are from more than one household. (ie. Not members of the same family)
Mandatory HMO Licensing
This is a national scheme but controlled by your local council. You will need this licence if your rental property has more than five tenants living there, from more than one household. This includes student houses.
What are the conditions of the Additional HMO Licence?
The Council will ask you for information on your property to ensure you are compliant. This includes:
Details on how many people live in each bedroom
Relevant safety certificates including Gas, Electric and EPC (Energy Performance Certificate)
Proof of PAT testing for any portable electronic devices left for the tenants
Details of fire detection systems, smoke alarms and emergency escape lighting
Details of carbon monoxide alarms
Details of how you deal with maintenance issues
Details of your security arrangements for the property
Details of how often you inspect the property
An explanation of how you deal with rubbish and how you notify the tenants of this
Proof you provide tenants with move-in information packs
Details on how you manage the tenancies
Details on how you deal with anti-social behaviour
Proof of relevant Landlord training which must be undertaken every 3 years
You can read more about the HMO licensing conditions on the Nottingham City Council website.
How much does Nottingham Additional Licensing cost?
The total standard fee for an Additional HMO Licence is £1330. You pay £890 up front and £440 when your application is approved.
Those Landlords who choose to be 'less compliant' (don't follow all Council recommendations) will pay a total of £1720. This breaks down as £890 up front and £830 when your application is approved.
DASH or Unipol accredited Landlords will pay a total of £990. This is a cost of £615 and £375 respectively. You can find out more about DASH or Unipol on our Licencing Discount page.
All fees apply to properties with a maximum of 9 bedrooms.
Extra Nottingham Additional Licensing Fees
You may also have to pay extra fees. These are:
Extra bedrooms fee: £25 per additional bedroom where there are more than 9 in the property*
Finders fee: £150 if the Council find you have not applied for an Additional HMO Licence when you should have previously*
Fee to change from Selective to Additional Licensing (or vice versa): 25% of the new licence application fee*
Missed inspection fee: £50 if you fail to attend a previously arranged inspection on your property
Extra correspondence: £30 if the Council have to go above and beyond the usual licencing application communications
Extra copy documentation: £30 if you require duplicate copies of paperwork
Paper application request: £30 if you choose to apply using traditional paper methods instead of online
Paper application processing: £65 for the Council to undertake extra work in processing the paper application
Housing Act 2004 enforcement action: £350
*These fees are applicable when you make your first application payment
What if I don't apply for an Additional HMO Licence?
If you do not comply Nottingham City Council can fine you up to £30,000, or a prosecution with an unlimited fine. As well as this, a record of non compliance with Housing Law may affect your ability to obtain any licence in the future.
Need help with your Additional Licensing?
If you are confused about Nottingham Additional Licensing or if you would like us to process the application on your behalf and help you apply for a license then please get in touch. You can call us on 0115 924 3304 for some advice, or use the contact form below.
Maintaining Harmony: Landlord Requirements and Responsibilities in Nottingham's Rental Market
View market insight
The Future is Here: Up-and-Coming Areas in Nottingham's Property Market
View market insight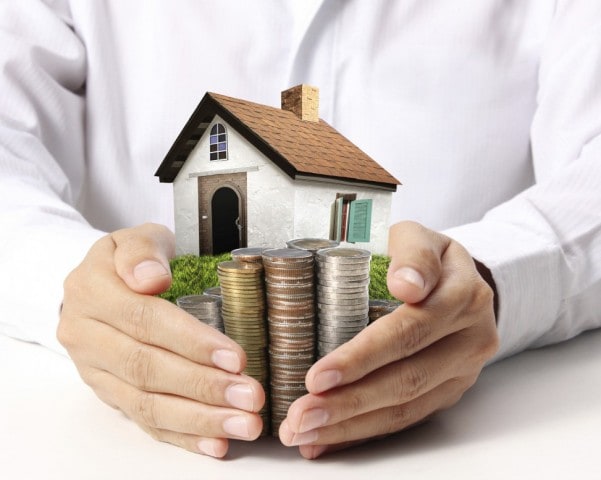 Mastering the Landlord Game: Essential Advice for Nottingham's Property Owners
View market insight