Gedling Selective Licensing: What you need to know
Posted on November 16, 2020 by Walton & Allen
Gedling Borough Council will soon introduce licenses for Colwick, Carlton Hill, Daybrook and Newstead Village
Gedling Borough Council are soon to introduce Selective Licensing to other areas of Nottingham. The City Council introduced a similar scheme for most of their district in 2018, with Gedling Borough soon following suit for Netherfield. Now they are planning to expand to cover further areas.
To talk to our team about Gedling Selective Licensing, please call 0115 924 3304.
What is a Selective Licence?
A Selective Licence is a mandatory scheme for landlords who rent their property to tenants in specific areas of Nottingham. The Council is concerned that many tenants in Nottingham are renting properties which are not safe or of a 'decent' standard. The aim behind the scheme is to ensure all properties are kept to good standards.
The scheme also aims to ensure that all properties are managed by 'fit and proper' landlords.
Does my property need a licence?
If you own and rent out a property to tenants in Colwick, Carlton Hill, Daybrook or Newstead Village then it is likely that you will need a Selective Licence.
When will the scheme begin?
The licensing scheme is estimated to begin in 2021. A 12 week consultation period will run from 12th October 2020 to 4th January 2021.
After this consultation period the Council will publish more information on the scheme and suggest a start date.
You can have your say about the scheme by visiting https://www.gedling.gov.uk/slphase2/.
What is the cost of the licence?
There are several different costs for the Gedling Borough Council Selective Licence, depending on your circumstances as a landlord.
The fee is split into two different payments; the first when you apply and the second when your draft licence is issued. The total fee lasts for 5 years.
Standard fee
Total = £700
Part 1: £520
Part 2: £180
Accredited landlord fee
The proposed licence holder is accredited with either DASH, NLA, RLA, Unipol or equivalent landlord accreditation body.
Total = £585
Part 1: £430
Part 2: £155
What if I don't have a licence?
The Council can prosecute you and issue criminal proceedings. They are also able to fine you an unlimited amount of money.
What are the licensing conditions?
The licence holder will be subject to conditions to keep both the property and tenant(s) safe. Below is a summary of these conditions.
If gas is supplied to the property then the property will need a valid gas safety certificate
Supplied electrical appliances should be kept safe and have PAT tests where necessary
The licence holder should ensure smoke alarms are working and maintained throughout the tenancy
Supplied furniture should be safe and fire safety labels left in place
A carbon monoxide alarm should be installed in any room in the house which is used wholly or partly as living accommodation and contains a solid fuel burning combustion appliance
The licence holder should ensure that repairs are dealt with in a timely manner
Any unwanted household items or garden rubbish should be removed
Security issues should be dealt with within 24 hours of being reported
Security locks and systems should be kept in good working order at all times
The tenant should be supplied with security alarm instructions if one is fitted in the property
Lock changes should be made for new tenancies if the previous tenants fail to return all keys
The licence holder should provide written information on bin collection dates, bulky waste collection services and what each type of bin is used for
The licence holder should ensure that the tenants' right to enjoyment of the property is respected
At least 24 hours written notice should be given to tenants before entering the property
Inspections should be carried out every six months to ensure the property is fit to live in. A written log must be kept and provided to the Council within 7 days, if requested.
At the beginning of a new tenancy, the licence holder must provide the occupier(s) with written information, including contact details, explaining how they can make a complaint about the property and the arrangements in place to deal with emergency and other repairs. Complaints should be dealt with within a reasonable timescale
At the beginning of the tenancy the licence holder must provide an information pack which includes a true copy of the property licence, emergency contact details and copies of safety certificates where applicable
Written terms or a tenancy agreement must be provided
The licence holder should comply with all lettings and landlord laws during the tenancy
References need to be sought for each tenants and written evidence kept, should the Council require them
Information on the deposit scheme you use, if applicable, should be made available to the tenant(s)
The licence holder shall ensure that all reasonable and practical steps are taken to prevent and respond to anti-social behaviour
The licence holder must inform the council within 21 days of any material change in circumstances including change of address, change of management or ownership, any criminal charges or any proposed changes to the property layout
The licence holder must attend training every 3 years which covers lettings law and legal requirements
All these requirements can be managed on your behalf using our fully managed lettings service. To find out more, call 0115 924 3304 or email info@waltonandallen.co.uk.
Need more advice on Selective Licensing?
If you need more advice on this scheme then you can contact the Walton & Allen lettings team. You can call us on 0115 924 3304 or email info@waltonandallen.co.uk.
Maintaining Harmony: Landlord Requirements and Responsibilities in Nottingham's Rental Market
View market insight
The Future is Here: Up-and-Coming Areas in Nottingham's Property Market
View market insight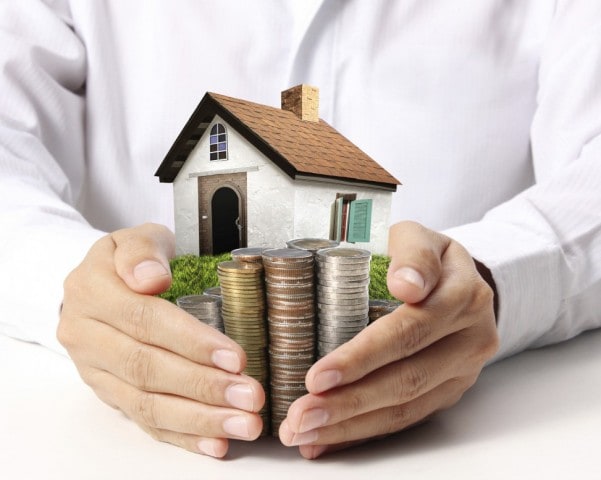 Mastering the Landlord Game: Essential Advice for Nottingham's Property Owners
View market insight