Property Maintenance Done Right
Posted on September 14, 2016 by Brent Weightman
Nottingham's property market is booming at the minute, with stiff competition facing homeowners who are looking to either sell or let their property.
In order to get your property away quickly and have the edge over the competition, it is vital to ensure that your property is well maintained. Potential purchasers / tenants are easily put off by what may be trivial issues but in today's buoyant market they can afford to be fussy.
Proactive maintenance is the key to keeping your property in top condition and staying one step ahead of the competition. This can include freshening up tired paintwork, renewing ageing silicone sealant, replacing stained carpets etc. Even simple changes such as replacing regular bulbs with LED's can make you property stand out from the rest.
The buy-to-let landlords will also know the importance of reactive maintenance in tenanted properties. The average tenancy duration in Nottingham is 10 months. Once a tenant gives notice and vacates it could mean re-letting fees and void periods with no income. Keeping on top of maintenance and reacting quickly to reported issues during the tenancy goes a long way with tenants and plays a big part in their decision on whether to stay or move on when the agreement comes up for renewal.
Walton & Allen offer maintenance services and can assist you with anything from changing a light bulb to a full refurbishment. Below is an example of a refurbishment we carried out for a client at the ever popular Hicking Building.
Scope of works:
| | | | |
| --- | --- | --- | --- |
| 1 | To clean, scrape off mould stains from walls to boiler cupboard and adjacent to the boiler cupboard and paint with White emulsion. | 1 | Item |
|   |   |   |   |
| 2 | Re-Spray existing heater cover in the living room which is marked | 1 | Item |
|   |   |   |   |
| 3 | Remove existing carpet floor coverings to the Hallway, Bedroom 1 & Bedroom 2 and dispose of | 34 | m2 |
|   |   |   |   |
| 4 | Supply and install new timber laminate flooring to the Hallway, Bedroom 1 & Bedroom 2 to match the living room | 34 | m2 |
|   |   |   |   |
| 5 | Remove existing bath complete and supply and install a new shower cubicle complete with new shower mixer | 1 | Item |
|   |   |   |   |
| 6 | Remove existing wall tiles to bathroom and replace with new before fitting new shower | 1 | Item |
|   |   |   |   |
| 7 | Remove 1No ceiling spotlight in the bathroom and reposition between existing bathroom lights. Patch up existing ceiling and re-paint | 1 | Item |
|   |   |   |   |
| 8 | To re-decorate the existing walls to the Living / Kitchen, Bedroom 1, Bedroom 2, Bathroom & Hallway with 2 coats of White Vinyl Matt emulsion paint. | 113 | m2 |
|   |   |   |   |
| 9 | To re-decorate the existing ceilings to the Living / Kitchen, Bedroom 1, Bedroom 2, Bathroom & Hallway with 2 coats of White Vinyl Matt emulsion paint. | 60 | m2 |
|   |   |   |   |
| 10 | To supply and apply undercoat and gloss paint to the skirting boards | 45 | Metres |
|   |   |   |   |
| 11 | To supply and apply undercoat and gloss paint to the single door frames & architraves | 7 | No |
|   |   |   |   |
| 12 | To remove all existing furniture and dispose of | 1 | Item |
|   |   |   |   |
| 13 | To remove the existing sink and replace with a new double stainless steel sink with side drainer and new taps | 1 | Item |
|   |   |   |   |
| 14 | Replace existing entrance door chain with new | 1 | Item |
|   |   |   |   |
| 15 | Lubricate the wardrobe sliding door track in the master bedroom | 1 | Item |
|   |   |   |   |
| 16 | On completion of the works carry out a full clean to the apartment and balcony areas including washing all windows | 1 | Item |
Client Testimonials
"You are a star! Thank you so much for all of the above, that is excellent news about the work having been completed and thank you for being meticulous and finding the extra fault with the boiler, I really appreciate you being so thorough with your inspection!"
---
"Great work I do appreciate the pics so much so thank you so much for those!"
---
"Excellent work, Brent! And thank you so much for the images! Those look great! I am really happy with what I have seen so far!"
---
"Yes Neil's visit was superb, my mum and I were really impressed with the speed and quality of his work!"
---
Maintaining Harmony: Landlord Requirements and Responsibilities in Nottingham's Rental Market
View market insight
The Future is Here: Up-and-Coming Areas in Nottingham's Property Market
View market insight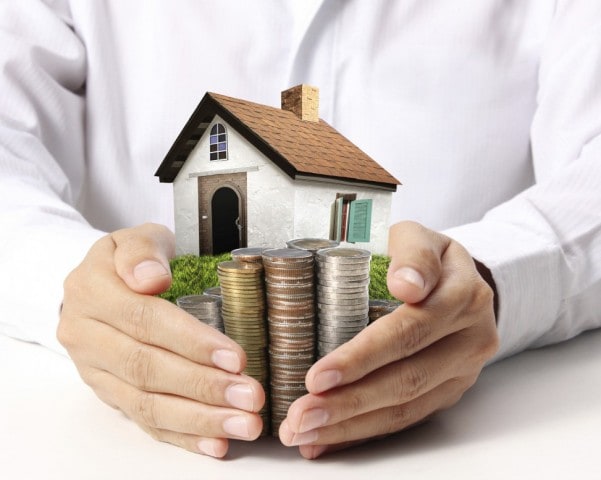 Mastering the Landlord Game: Essential Advice for Nottingham's Property Owners
View market insight